The Child and Adolescent Mental Health Initiative
Πρωτοβουλία για την Ψυχική Υγεία Παιδιών και Εφήβων
Empowering children, adolescents and families in Greece with the mental health resources they need to thrive.
Improving Young People's Access to Mental Health Services in Greece
Children and adolescents in Greece, like their peers around the world, face a troubling lack of access to mental health care. The Child Mental Health Initiative seeks to address this by combining local and international expertise to empower frontline professionals and enhance care.
Child Mental Health Network
Establish a country-wide Child Mental Health Network
Awareness
Raise awareness about mental health
Access
Increase access to evidence-based mental health resources
Capacity
Enhance capacity for delivering science-supported mental health care
Technological Resources
Develop technological resources to deliver tools and care digitally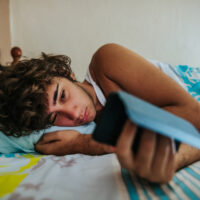 Our Approach
We aspire to provide families important mental health support and offer free, evidence-based trainings to help facilitate science-based care throughout Greece.
To achieve this, the Initiative has five mutually reinforcing components:
Where CAMH Serves
Scientific Advisory Board
A Scientific Advisory board, which includes Greek and international experts in the implementation of evidence-based interventions around the world, the epidemiology of child and adolescent mental health, and child psychiatry and youth engagement, as well as members of civil society, will oversee and advise the scientific direction of the Initiative.
Youth Advisory Board
A Youth Advisory Board will provide children and adolescents with safe, structured, and innovative platforms for their voices to be heard and incorporated in all aspects of the Initiative. The Youth Advisory Board is being coordinated by Mr. George Moschos, consultant, educator, and former Deputy Ombudsman for Children's Rights in Greece.
The Child and Adolescent Mental Health Network
The Network on Child and Adolescent Mental Health constitutes an integral component of the CAMHI and is a central vehicle for its implementation. The Network will comprise local Child and Adolescent Mental Health (CAMH) hubs in Alexandroupoli, Thessaloniki, Ioannina, Athens, and Crete, to ensure that the program best addresses the diverse and context-specific needs faced across the country – including remote and underserved settings.
About the Health Initiative
The SNF Health Initiative is a multifaceted and ambitious set of projects developed and implemented through an exclusive grant from the Stavros Niarchos Foundation (SNF). In collaboration with the Hellenic Ministry of Health, the initiative aims to strengthen public health in Greece, empower medical staff, and enhance both access to health services and the quality of care.
Launched in 2018, the Health Initiative comprises a series of infrastructure projects, equipment procurement, educational programs, and efforts to enhance mental health care provision for children and young people.
The Health Initiative is a testament to the SNF's mission and long-standing commitment to Greece, and its support of projects that facilitate the formation of public-private partnerships as an effective means for serving public welfare.
More About the Child Mind Institute