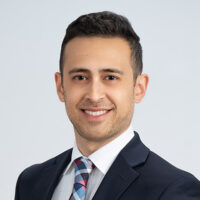 Jason Sarte, MD
Child and Adolescent Psychiatrist, Psychopharmacology Center
Child Mind Institute
Contact
Anissa Mansour, Senior Staff Associate
646.863.5203
Jason Sarte, MD, is a child and adolescent psychiatrist in the Psychopharmacology Center at the Child Mind Institute. Dr. Sarte completed a combined residency in pediatrics, adult psychiatry, and child & adolescent psychiatry through the Triple Board Program at the Icahn School of Medicine at Mount Sinai. As a board-certified pediatrician, Dr. Sarte brings a unique approach to his practice of psychiatry, carefully considering the complex interplay between physical and mental health when assessing and treating his patients.
Dr. Sarte's clinical interests include patients with co-occurring medical and psychiatric illness, mood disorders, anxiety, obsessive-compulsive disorder (OCD), attention-deficit hyperactivity disorder (ADHD), and trauma-related disorders. He also has a strong interest in psychotherapy and enjoys incorporating a variety of cognitive-behavioral and insight-oriented modalities into his practice.
Dr. Sarte is dedicated to providing high quality, evidence-based patient-and family-centered care. He tailors his treatment plans to the unique biopsychosocial needs of his patients, who may benefit from medication, psychotherapy, or a combination of both. His approach is truly collaborative, and he strives to include patients and families in shared decision-making. Above all, Dr. Sarte aims to foster a warm and supportive environment throughout the course of evaluation and treatment.
Training
Triple Board Residency Program, Icahn School of Medicine at Mount Sinai, New York, NY
Psychoanalytic Fellowship, The New York Psychoanalytic Society and Institute, New York, NY
Education
MD, Brown University, Providence, RI
AB, Philosophy, Harvard University, Cambridge, MA
Board Certifications
American Board of Pediatrics
Ready to Get Started?
Request an Appointment
Please complete the form below or call us at 212.308.3118 to request an appointment with one of our expert clinicians. A member of our intake team will follow up with you.