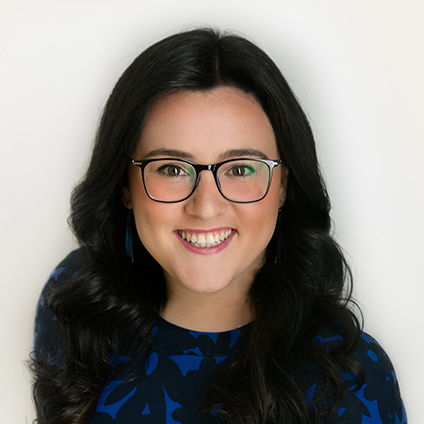 Leah Guterman, PsyD
Director, Summer Program; Psychologist, ADHD and Behavior Disorders Center
Child Mind Institute
Contact
Olive Cowan, Staff Associate
646.863.5485
Leah Guterman, PsyD, is the Director of the Summer Program and a psychologist in the ADHD and Behavior Disorders Center at the Child Mind Institute. Dr. Guterman is passionate about evaluating and treating children and adolescents with ADHD, disruptive behavior disorders, anxiety, OCD and depression. She utilizes her strong foundation in evidence-based behavioral and cognitive behavioral treatments (CBT) and positive psychology to help children and their families thrive.
Dr. Guterman earned her certification in Parent-Child Interaction Therapy (PCIT) and the Modular Approach to Therapy for Children (MATCH-ADTC). She has a specific interest in including parents in the treatment approach and providing live coaching to support families in implementing new techniques in real time.
Dr. Guterman utilizes her experience across home, school, community and therapeutic camp settings together with her genuine care for children, teens and their families to help her clients achieve lasting change. Dr. Guterman's approach integrates therapeutic practices that are proven to work with the flexibility to adapt to each family's needs in order to help each person achieve their goals.
Training
Postdoctoral Fellow, Judge Baker Children's Center, Harvard Medical School Affiliate
Intern, Achieve Behavioral Health
Graduate Counselor, Camp Baker, Harvard Medical School Affiliate
School Psychology Intern, Birchwood School in Clarkstown Central School District
Graduate Student Therapist, Positive Psychologist Institute for Emerging Adults at Hofstra University
Graduate Student Therapist, Institute for Autism Spectrum Disorders at Hofstra University
Psychological Evaluator, Psychological Evaluation Research and Counseling Clinic at Hofstra University
Education
PsyD, School and Community Psychology, Hofstra University
MS, School and Community Psychology, Hofstra University
BA, Psychology, Lander College for Women
More from Leah Guterman, PsyD
Ready to Get Started?
Request an Appointment
Please complete the form below or call us at 212.308.3118 to request an appointment with one of our expert clinicians. A member of our intake team will follow up with you.