My 10-year-old daughter has inattentive ADHD and anxiety. What are the signs to look for to start treatment?
Ask an Expert
My 10-year-old daughter has inattentive ADHD and anxiety. What are the signs to look for to start treatment?
Clinical Expert: Leah Guterman, PsyD
Q My daughter has symptoms consistent with inattentive ADHD and increased anxiety at times. Academically and socially, she's doing okay. She is 10 and not currently on medication or a treatment program. What symptoms should we be aware of, going forward, that would require further intervention?
This is a great question. It's always tricky to know when to reach out for support when things seem to be going, "okay." I encourage you to think about specific behaviors or obstacles that might make it challenging for your child to live their best life. Is your child facing difficulties right now that may be preventing her from reaching her full potential?
It's important to start thinking about treatment when the symptoms negatively impact the way your daughter sees herself, or inhibit her ability to function at school, with friends, or at home. If she starts to require a lot of support to do things other children her age can do without much help, then we want to think about adding in support to build up her independence and life skills. Living with inattentive ADHD can be really hard for a kid. They might start to believe that they can't listen or focus and will never be able to remember where they put that homework assignment. Rather than waiting until that becomes a core part of how they see themselves, it's beneficial to give them techniques that will help combat that negative self-talk and self-perception early on. With the right tools, ADHD can be a real superpower.
Kids with ADHD often have trouble managing things that may be easier for neurotypical kids, like keeping their backpack clean or bringing their belongings home from school. They are also usually creative and out-of-the-box thinkers. As a parent, you may feel tempted to jump in and take over in areas where your child may be struggling – perhaps it's just easier for you to do it yourself or you're afraid of your child failing. When you do this too much, children aren't given the opportunity to develop these skills on their own. Instead, you can harness their creative problem-solving abilities that will encourage them to work with you and foster independence early on. Keep in mind, the more you do for your child when they're younger, the more they will likely rely on you as they get older. At that point, it will be harder to shift responsibility.
If you do start to feel like your daughter needs more support to develop those skills, we have resources here at the Child Mind Institute that provide a lot of information about ADHD, and what treatment might look like. You can also consult other resources online, like CHADD and Understood.
Even if you're still unsure about seeking treatment, you can get the ball rolling by consulting a clinician. The Child Mind Institute has several resources describing evidence-based treatment. Coming for treatment doesn't mean signing up for a lifelong course of continued therapy. Rather, targeted treatment methods can provide your child helpful skills that she can carry with her throughout her life, and tips on when to reach out for a booster session.
This article was last reviewed or updated on May 8, 2023.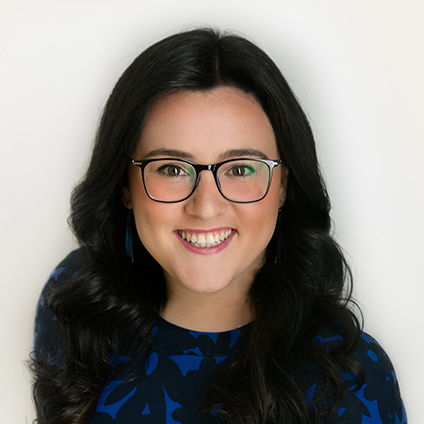 Leah Guterman, PsyD
Leah Guterman, PsyD, is the Director of the Summer Program and a psychologist in the ADHD and Behavior Disorders Center …
Read Bio
Was this article helpful?