Blog
2017 Child Advocacy Award Dinner
November 21, 2017
The evening raised a record $7.1 million — including almost half a million from generous guests who raised their hands to offer amounts from $100,000 to $1,000.
Child Mind Institute Board Member Joe Healey was the recipient of the Child Advocacy Award for his dedication to children's causes, including his foundational support of the Child Mind Institute's Healthy Brain Network research initiative. Joe spoke movingly about the helping hand that enabled him, as a child, to get an education. "My mother was raising us on her own and the family was dirt poor," he said. "The $500 yearly tuition to the Catholic school was out of reach. And then a charity found me, like a miracle." Now, Healey sees it as his duty to offer the kind of help that enabled him to be successful. "What I have, it's not for me. It's for my children. It's for all our children."
One of the evening's highlights was 13-year-old Maia Gil, who told the crowd of more than 600 people the story of the anxiety disorder that made her unable to speak to anyone but her mother — not even her father or brothers — until she got treatment at the Child Mind Institute. After years of being the child sitting in the corner, not talking, and not able to play with the other kids, she had a breakthrough moment when she ordered something by herself at Dunkin Donuts. "It was a moment of pure joy," Maia said. "I was so proud of myself I actually remember skipping back to the table."
Now Maia has plenty of friends, she said, "and when I tell my friends that I was really shy and quiet when I was little, they tease me: 'Now you talk too much!' "
The event was hosted by a jubilant, mischievous George Stephanopoulos, who engaged the crowd of notables in some audience participation based on the Child Mind Institute's spring awareness campaign, #MyYoungerSelf. Stephanopoulos had brought the campaign to the attention of his Good Morning America audience in May, and it found a place in his heart. "It brought a lot of hope to kids who found new role models," he told the crowd last night, "and I really think it has started changing the national conversation about mental health."
Felton "Tony" Earls, MD, Professor of Social Medicine, Emeritus at Harvard Medical School, was presented with the 2018 Sarah Gund Prize for Research and Mentorship in Child Mental Health in honor of his trailblazing research in epidemiology and the positive health effects of strong communities.
Child Mind Institute Founding President Harold S. Koplewicz, MD, spoke emotionally about the progress the organization has been able to make in eight years, and how nothing was certain at the founding.
"The idea of establishing an independent nonprofit, with no endowment, no safety net, was daunting," he said. "But with this new structure, we could be bold. We could meet our mission: transformation, not just for the thousands of kids who walk through our doors, but for the 17 million in the US alone who have these disorders. We all know these kids. That's why we're here tonight."
The Child Advocacy Award Dinner concluded with the lively auction led by Lydia Fenet of Christie's, which raised funds for the Child Mind Institute's programs, including its financial aid fund.
Tagged with:
Child Mind Institute Events, Child Mind Institute News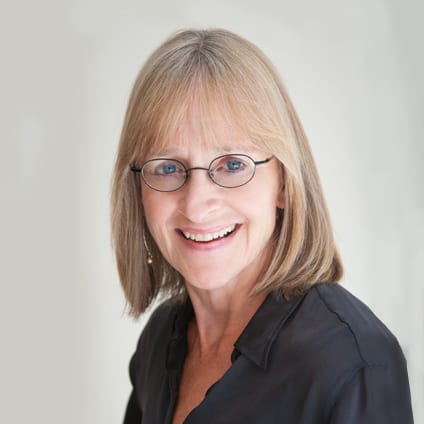 Caroline Miller
Caroline Miller is the editorial director of the Child Mind Institute. She is a veteran magazine, newspaper and website editor …
Read Bio