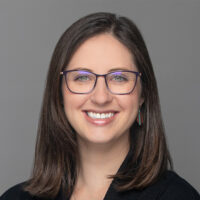 Cheryl Best, PhD
Psychologist, Mood Disorders Center
Child Mind Institute, San Francisco Bay Area
Contact
Sudha Hebbala, Staff Associate
650.931.6503
Cheryl Best, PhD, is a psychologist in the Mood Disorders Center at the Child Mind Institute. Dr. Best specializes in evidence-based assessment and treatment of youth from early childhood through young adulthood who are struggling with trauma, suicidality and self-injury, depression, anxiety, and behavioral concerns. She has extensive training in cognitive behavioral therapy (CBT) and dialectical behavior therapy (DBT). Dr. Best has received comprehensive training toward certification in Trauma-Focused Cognitive Behavioral Therapy (TF-CBT), the gold-standard psychological treatment for youth PTSD and trauma. She is certified through the UC Davis model in Parent-Child Interaction Therapy (PCIT), an evidence-based family intervention for behavioral problems in preschool-aged children. She has also received extensive training in the PCIT International model.
Dr. Best is passionate about providing high-quality psychological services to high-risk, diagnostically complex youth and their families. She is committed to reducing barriers to quality mental health care through prevention services, family and community interventions, and public education initiatives that are culturally sensitive and focused on the particular needs of the individual and/or family system.
Training
Post-doctoral Fellow in Child Clinical Psychology, Lucile Packard Children's Hospital, Stanford University School of Medicine, Palo Alto, CA
Pre-doctoral Psychology Intern in Child Clinical Psychology, CAARE (Child and Adolescent Abuse Resource and Evaluation) Center, University of California Davis, Davis, CA
Practicum Student, U.S. Veterans Affairs, Boston, MA
Practicum Student, CapitalCare Developmental Pediatrics, Latham, NY
Practicum Student, Rensselaer County Mental Health, Troy, NY
Mental Health Specialist, McLean Hospital OCD Institute for Children, Belmont, MA
Education
PhD, Clinical Psychology, State University of New York at Albany
MA, Clinical Psychology, State University of New York at Albany
BA, Psychology, Harvard University
Ready to Get Started?
Request an Appointment
Please complete the form below or call us at 877.203.3452 to request an appointment with one of our expert clinicians. A member of our intake team will follow up with you.