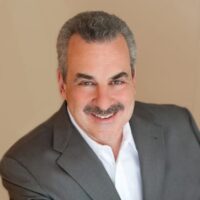 Harold S. Koplewicz, MD
President; Medical Director; Senior Child and Adolescent Psychiatrist, Psychopharmacology Center
Child Mind Institute
Contact
Maria Chapelle, Chief of Staff
646.525.4089
Harold S. Koplewicz, MD, is the founding President and Medical Director of the Child Mind Institute and is a senior child and adolescent psychiatrist in the Psychopharmacology Center. One of the nation's leading child and adolescent psychiatrists, he is known as an innovator in the field, a strong advocate for child mental health and a master clinician.
The mission of the Child Mind Institute, founded in 2009 by Dr. Koplewicz, Brooke Garber Neidich and Debra Perelman, is to:
Offer best-in-class evidence-based clinical care
Engage the global scientific community in visionary research to discover more effective treatments
Educate and empower parents by providing trustworthy information and resources
Use passionate advocacy to remove the stigma associated with psychiatric disorders
Dr. Koplewicz continues to guide the Institute towards accomplishing this mission. He has been repeatedly recognized in America's Top Doctors, Best Doctors in America and New York Magazine's "Best Doctors in New York," and was named one of WebMD's 2014 Health Heroes for his advocacy on behalf of children with psychiatric or learning disorders. He has been the editor-in-chief of the Journal of Child and Adolescent Psychopharmacology since 1997.
Follow Dr. Koplewicz on Twitter.
Experience
Executive Director, Nathan S. Kline Institute for Psychiatric Research (NKI)
Vice Dean and Senior Vice President, NYU Langone Medical Center
Chairman, Department of Child and Adolescent Psychiatry, NYU School of Medicine
Arnold and Debbie Simon Professor of Child and Adolescent Psychiatry
Founding director, NYU Child Study Center
Member, working group organized by the U.S. Assistant Surgeon General and the U.S. Department of Health and Human Services to address the effects of terrorism on children's mental health
Chief, Division of Child and Adolescent Psychiatry, Long Island Jewish Medical Center
Member, National Board of Medical Examiners
Commissioner, New York State Commission on Youth, Crime and Violence and Reform of the Juvenile Justice System
Training
NIMH Research Fellow, Child Psychiatry, New York State Psychiatric Institute
Child Psychiatry Fellow, Columbia University College of Physicians and Surgeons
Psychiatric Resident, New York Hospital Westchester Division
Intern, Pediatrics, Bronx Municipal Hospital Center
Education
MD, Albert Einstein College of Medicine
BS, Psychology, University of Maryland
Board Certification
American Board of Psychiatry and Neurology in Psychiatry
American Board of Psychiatry and Neurology in Child and Adolescent Psychiatry
Ready to Get Started?
Request an Appointment
Please complete the form below or call us at 877.203.3452 to request an appointment with one of our expert clinicians. A member of our intake team will follow up with you.