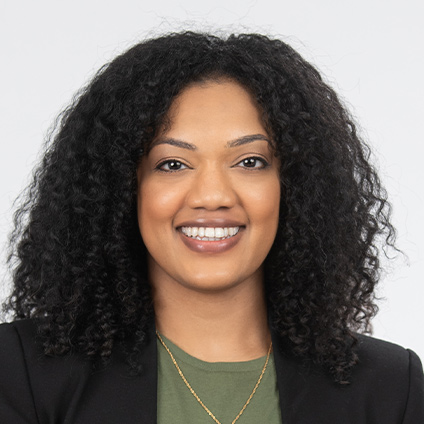 Kimberly Alexander, PsyD
Psychologist, Mood Disorders Center
Child Mind Institute
Contact
Jessica Nassau, Staff Associate
646.625.4257
Kimberly Alexander, PsyD, is a psychologist in the Mood Disorders Center at the Child Mind Institute. Dr. Alexander specializes in the application of evidence-based treatment for youth and young adults experiencing problems with depression, anxiety, anger, non-suicidal self-injury, learning disabilities and ADHD, as well as academic disengagement and school refusal, socio-economic pressures, and difficulties with racial and ethnic identity development. Dr. Alexander has extensive training in rational emotive behavioral therapy (REBT) and cognitive behavioral therapy (CBT). She is experienced in working in both clinical and school settings and has co-authored a chapter on the REBT-based approach to group therapy. Dr. Alexander is passionate about integrating treatments based in CBT, REBT, dialectical behavior therapy (DBT) and motivational interviewing (MI), as well as using social thinking and collaborative problem-solving models to provide treatment that is tailored to the client's specific needs.
Dr. Alexander strongly believes in fostering a therapeutic relationship with her clients based on a highly collaborative approach. In addition to supporting clients in examining the thoughts, behaviors and emotions that contribute to their challenges, Dr. Alexander greatly values supporting clients in evaluating their progress toward treatment goals. She believes that these checkpoints help to further embolden youth and their families to make the change they desire in their lives.
Fundamentally, Dr. Alexander's dedication to providing evidence-based care aims to provide clients and their families with the techniques and skills needed to meet their goals in a safe space that offers unconditional acceptance and empathetic positive regard.
Training
Post-Doctoral Fellow, Curect Neuropsychology of New York, P.C., Rockaway, NY
Intern, The Quad Preparatory School (Upper School Campus), New York, NY
Pre-Doctoral Therapist, Albert Ellis Institute, New York, NY
Graduate College Counseling Fellow, St. John's University, Center for Counseling and Consultation, Queens, NY
School Psychology Extern, Great Neck South Middle School, Great Neck, NY
School Psychology Extern, Mineola Middle School, Mineola, NY
Intervention Practicum, St. John's University, Jamaica, NY
Assessment Practicum, St. John's University, Jamaica, NY
Education
Psy.D., School Psychology, St. John's University
M.S., School Psychology, St. John's University
B.A., Psychology, Stony Brook University, State University of New York
Ready to Get Started?
Request an Appointment
Please complete the form below or call us at 877.203.3452 to request an appointment with one of our expert clinicians. A member of our intake team will follow up with you.