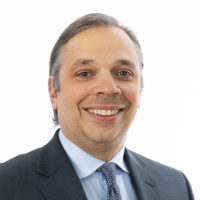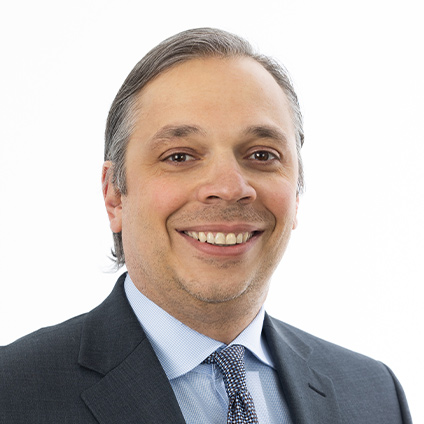 Michael P. Milham, MD, PhD
Vice President and Director of Research, Phyllis Green and Randolph Cowen Scholar;
Director, Center for the Developing Brain;
Director, Healthy Brain Network;
Senior Child and Adolescent Psychiatrist, Psychopharmacology Center
Child Mind Institute
Contact
Bradley Fischer, Staff Associate
646.595.1678
Michael P. Milham, MD, PhD, is an internationally recognized neuroscience researcher, the Vice President and Director of Research and the founding director of the Center for the Developing Brain at the Child Mind Institute. He is also a practicing child and adolescent psychiatrist.
Dr. Milham's research interests include investigating how functional and structural connectivity in the brain may underlie differing forms of mental illness, and seeking to chart the course of brain development in healthy and affected children.
In order to accomplish these goals, Dr. Milham has worked to advance a Big Data research agenda in the neuroimaging community, which focuses on open data sharing as a means of achieving the large-scale samples needed to capture the broader range of presentations in psychiatry. He co-founded the 1000 Functional Connectomes Project and founded its International Neuroimaging Data-Sharing Initiative (INDI). These efforts have helped to bring major consortia to the community, including the ADHD 200, Autism Brain Imaging Data Exchange (ABIDE) and Consortium for Reliability and Reproducibility (CoRR).
Dr. Milham is also the founder and director of the Nathan Kline Institute Rockland Sample initiative, which has worked to map brain development, maturation and aging (ages 6 to 85 years old) in 1000 individuals from the Rockland Community, openly sharing all data generated with other scientists.
Most recently, he has founded the Child Mind Institute Healthy Brain Network – an initiative aiming to create a large-scale (10,000 participants) resource for the scientific community to study child and adolescent mental health.
Dr. Milham is one of our nation's most prolific neuroimaging researchers, with over 250 articles published since 2005 and recognition as one of Thomson Reuters/Clarivate Highly Cited Researchers (top 1 percent for Neuroscience and Behavior) every year since 2014. He was also the recipient of the Organization of Human Brain Mapping's highly prestigious Wiley Young Investigator Award in 2014.
He has published in the most scientifically respected journals, including the American Journal of Psychiatry, Journal of Neuroscience, Biological Psychiatry, Proceedings of the National Academy of Science and JAMA-Psychiatry. He has also received honors and funding support from the National Institute of Mental Health (NIMH).
Dr. Milham continues to treat a range of child, adolescent and adult patients for mental illness, both with medications and psychotherapy.
Experience
Director, Center for Biomedical Imaging and Neuromodulation, Nathan S. Kline Institute for Psychiatric Research, New York State Office of Mental Health (2014-present)
Associate Director, Phyllis Green and Randolph Cōwen Institute for Pediatric Neuroscience, NYU Child Study Center (2009-2011)
Leon Levy Assistant Professor, Department of Child and Adolescent Psychiatry, NYU Langone Medical Center (2009-2011)
Chief of Functional Imaging, NYU Child Study Center (2004-2009)
Co-founder, 1000 Functional Connectomes Project (2009-present)
Founder, International Neuroimaging Data-Sharing Initiative (INDI) (2010-present)
Training
Child and Adolescent Psychiatry Fellow, NYU Child Study Center
General Psychiatry Resident, NYU Langone Medical Center
Fellow, Beckman Institute Neuroscience Program
Education
PhD, Cognitive/Clinical Neuroscience and Psychophysiology, University of Illinois at Urbana-Champaign
MD, University of Illinois at Urbana-Champaign
BS, Biological Sciences and Computer Sciences, Duke University
Board Certification
American Board of Psychiatry and Neurology in Psychiatry
More from Michael P. Milham, MD, PhD
Ready to Get Started?
Request an Appointment
Please complete the form below or call us at 877.203.3452 to request an appointment with one of our expert clinicians. A member of our intake team will follow up with you.