Ask an Expert
My daughter keeps hiding food in her room. How do I handle this?
Clinical Expert: Alnardo Martinez, LMHC
Q For the last couple years my daughter has been hiding food in her room. She comes home from school and hides her lunch she didn't eat in a drawer. She will ask me for snacks, and then I find them later not eaten or partially eaten and hidden under a pillow. She hides food in suitcases, dressers, and her art folder. Pretty much anything she can open, she will hide food in. She hates having a clean room. She is probably the messiest person I know. Trash everywhere. You can hardly step into her room. I clean her room for her often, which is when I find all the food. I don't think she's eating at school. But she doesn't have an issue eating because she eats plenty in front of me all the time. She gets amazing grades; she loves school. I'm baffled as to why the food hiding/wasting is happening. It's frustrating, and I don't know how best to handle it.
Without having met your daughter, I can think of a few possible reasons for this behavior.
My initial thought is that this could be linked to an eating disorder of the binging/restrictive type. It's not uncommon for children with eating disorders to attempt to hide their changes in eating behaviors from their caregivers. It's natural for you to worry or be upset when your daughter displays seemingly varied behaviors, especially when it comes to eating. However, a strong reaction towards how (and what) a child is eating can create a damaging relationship with food for many years. I recommend having a conversation with her about her eating habits.
Before having that conversation, I'd encourage you to think about what you're going to say so that you don't inadvertently say something harmful. You can also rehearse if necessary. Stay away from commenting about her body or weight. Approach the conversation with questions instead of accusations or lectures. And try focusing on feelings rather than food. If kids feel depressed, out of control, or stressed, it can lead to disordered eating. You can begin the conversation by discussing the changes you've observed and ending with a question such as, "I've noticed this pattern with your school lunch, and I want to help. Can you talk to me about what's going on?" You can also ask questions about her mood, friendships, and school to find out what else might be going on in her life. Try to remain calm and nonjudgmental while doing so. Be patient with your daughter and understand she may not tell you immediately. Keep the line of communication open. And be mindful of your own beliefs surrounding food and diet culture.
Alternatively, your child may be experiencing depression or anxiety. Many children can resort to food as a coping mechanism because it's one of the few things in their life they can control. In your case, since this has been happening for the last couple of years, I would strongly recommend having your daughter meet with an eating disorder specialist to assess and provide support. No matter the cause, your child seems to have developed a fractured relationship with food and will need support to unlearn those patterns. Most eating disorder specialists can work with your daughter to treat any other mental health issue, such as depression and anxiety, that may be contributing to her abnormal eating habits.
This article was last reviewed or updated on July 19, 2023.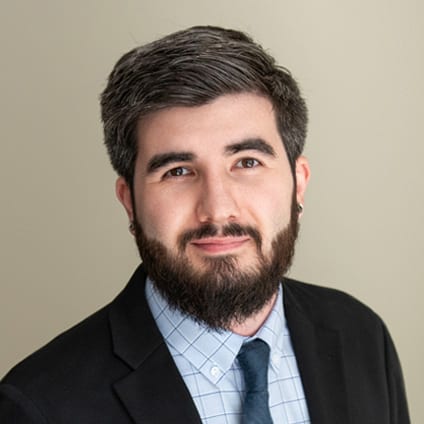 Alnardo Martinez, LMHC
Alnardo Martinez, LMHC, is a licensed mental health counselor in the Anxiety Disorders Center and for School and Community Programs …
Read Bio
Was this article helpful?