My 4-year-old daughter acts like she doesn't want to be near her father when she visits him. We've never lived together. Advice?
by Jamie Howard, PhD
Q I have a 4-year-old daughter and her relationship with her father is really struggling. Her father and I have never been together and he has children with someone else who he is with. Every time she goes with him she acts shy and like she doesn't want to be near him but if he comes to my house she's normal. They recently went on holiday as a family (my daughter, her dad, her dad's girlfriend, their two kids) and she acted so out of character he had to bring her home 3 days early. I'm considering therapy for her as her dad is heartbroken that he thinks our daughter hates him. It's been happening since she was about 1 and a half years old. Just looking for some advice.
It certainly sounds like your daughter is more anxious when she's away from home. My first question is if she is generally anxious when she is away from you. For example, is she anxious when she is at school or at a friend's house? If she is, then I'd recommend getting her evaluated for an anxiety disorder. She could have separation anxiety disorder or some other anxiety disorder. If she has separation anxiety, then her treatment should focus on increasing her comfort being outside of home and separated from you by carefully and systematically exposing her to less familiar places until she gets used to it.
But if she's pretty okay elsewhere and it's just with dad that she's anxious, then I'd try to identify what part of the interaction is making her anxious. You can do some experimentation here to narrow it down. Is she okay just with him alone? Is she okay with him and his girlfriend? What about when the other kids around?
You also want to try to figure out if anything scary happened. Did she get into a fight with one of the other kids, or did she witness someone yelling or saying something mean? Give her an opportunity to let you know if something scary happened. And if she does tell you about something, assess to make sure she is safe moving forward, and then assure her of her safety so she can relax when she goes with her dad.
If nothing scary happened, then you can help her learn how to tolerate the anxiety she feels. You can do this by gradually exposing her to the situations she finds difficult, with the goal of practicing being brave. And you may need to adjust your expectations: She may not have a wonderful time with her father for long periods of time, but her goal can be to be brave and have fun for successively longer periods of time. If you want some help doing that, you can go to a therapist who will likely want to involve you, her father and his girlfriend in the treatment.
This article was last reviewed or updated on August 7, 2021.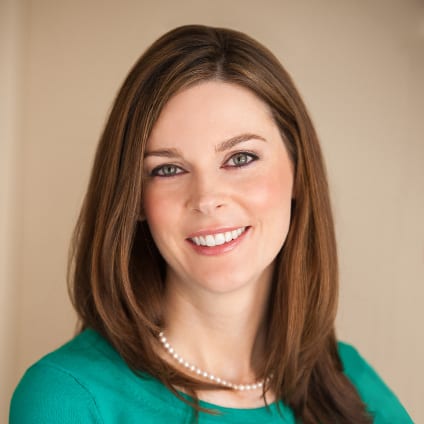 Jamie Howard, PhD
Jamie M. Howard, PhD, is a clinical advisor at the Child Mind Institute. She is also the organization's previous Director…
Was this article helpful?