My daughter who is self-harming has agreed to see a counselor. Is there anything else we can do?
Q We noticed my daughter's social withdrawal of late, and I came across her diary where she has expressed extreme self-hate and self-harm incidents. My husband and I are completely shocked and saddened by what we have read and found. When I confronted her she was extremely remorseful and expressed feelings of helplessness, but I was able to talk to her and I directed her to some readings and helplines for support. I also asked her to dispose of the 'self-harm' object, and she agreed. Naturally, I was immediately relieved, but now, a couple of months later, her behaviour is again showing depressive signs.I am a positive and highly social person, and am finding it difficult to understand my beautiful daughter's internal struggles. She has agreed to see a counselor, which we will do, but what else can we do? I am terrified that she will further harm herself, and she is cutting herself off emotionally and socially.
First of all, it's wonderful that you are so present for your daughter. It's encouraging that she was able to talk with you about how she was feeling once you learned about and talked to her about harming herself.
Self-injury is a behavior that is unfortunately showing more frequency in tweens and teenagers. There are a lot of parents like you who are completely caught off guard when they discover that a child of theirs is engaging in self-harm, and they often feel overwhelmed by what to do to help.
The teenage years are a time when kids experience tremendous stressors, and they often lack effective coping skills to manage these stressors. When kids are in great emotional pain, there are a number of ways that they try to relieve themselves of that pain, including self-harm. What kind of pain your daughter is in is unclear, but it's possible she is experiencing considerable sadness or anxiety. Seeing a counselor will be an important step for your daughter because he or she will be able to determine what your daughter is struggling with, and how to help.
There are generally four reasons why people self-injure. Some people self-injure because they're feeling numb and they want to feel something. Other people experience a strong urge to harm themselves, and find that doing so helps them calm down and temporarily relieve them of their bad feelings. They say that feeling the pain from cutting is better than feeling their emotional pain. Kids may also self-injure to communicate that they're in distress and need help, or, on the other hand, they may do it to get other people to stay away.
Also, you should know that just because a child is harming herself doesn't necessarily mean that she wants to kill herself. Non-suicidal self-injury is different from suicidal thoughts and behaviors. Still, it's a dangerous behavior, and it's important to take it seriously.
Besides taking your daughter to counseling, there are some other things that you can do. One is recognizing your role in therapy. You can be supportive and participate when your participation is needed, but also recognize that she's going to need space in therapy to talk on her own, too. Similarly, at home you can give her space when she wants it, and also, make sure that you're there for her when she wants support and spend regular time with her if she's open to it.
You may also want to get support for yourself. You and your husband can support each other; you can talk to friends and family. Learning more about self-injury might be good for you, too. There are a number of good books out there about kids and self-injury. Helping Teens Who Cut: Understanding and Ending Self-Injury by Michael Hollander is one that you might want to read.
Finally, many kids who engage in self-injury participate in a type of treatment called dialectical behavior therapy, or DBT for short. This therapy, among many things, teaches teens how to more effectively manage their strong emotions, without needing to resort to dangerous behaviors such as self-injury. This may be a helpful treatment for your daughter.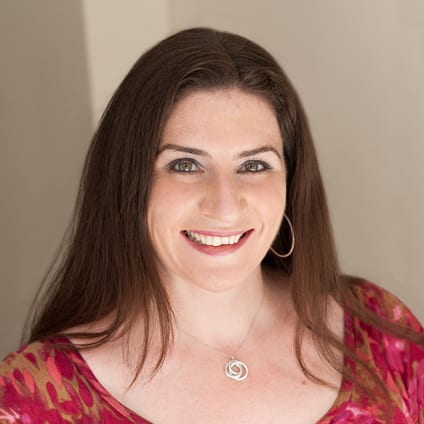 Jill Emanuele, PhD
Jill M. Emanuele, PhD is the Vice-President, Clinical Training at the Child Mind Institute. She has a breadth of experience …
Read Bio
Was this article helpful?