Kids with sensory processing issues have trouble taking in information from their senses. Some are oversensitive — bright lights, loud environments or scratchy clothing might easily overwhelm them. Others need a lot of sensory input to be comfortable — they may love intense movement, crashing into things or touching interesting textures.
Because they experience the world a little differently, kids with sensory issues are often uncomfortable in chaotic or unpredictable settings. Birthday parties are a classic example: lots of people, lots of noise, unfamiliar food, stimulating activities. For kids with sensory issues, all the excitement can quickly get overwhelming.
That said, there are lots of ways to make sure that events are enjoyable for kids with sensory challenges — and everyone else, too.
Here are some ideas for throwing inclusive, sensory-friendly parties that let everyone have fun in the ways that work for them.
Provide information ahead of the party. Be creative in your invitations to include a miniature schedule of activities. When children with sensory sensitivities know what to expect, they can better prepare themselves ahead of time and know if there is an activity that they might rather opt out of. You can also ask parents of invitees to let you know if there are any particular sensory considerations you should be aware of.
Avoid loud or unpredictable party favors. This includes things like noisemakers or party poppers. If possible, go light on the balloons. Kids who are more sensitive to sensory input can be fearful of the balloon popping, which can make activities less comfortable for them.
Create zones for different activities. Letting children move between activities helps them avoid getting overwhelmed. If you have something like music or dancing, have it in an area that is slightly separated from the other activities. And include a "quiet" or "chill out" room with pillows, books and simple crafts. Let all the kids know that if they need a break (no matter when or why), they're welcome to relax there.
Serve finger food. Having a variety of small, easy-to-eat foods lets kids enjoy what they like and easily avoid what they don't.
Make the birthday song optional. Include anyone who wants to sing, but don't require everyone to join in. Some kids may find the sound of other kids singing aversive and a bit unbearable. It doesn't mean that they don't want to show their happiness for the birthday child's special day — it's really just that the singing hurts their ears in a way that it doesn't others. Normalize letting kids choose what works for them, and offer clear alternatives: "Do you want to come to the table to sing, or would you like to tell Sally happy birthday a different way?"
Sensory-friendly party activities
Lots of activities can be fun for kids with sensory challenges, but here are a few common ones to try:
Physical activities that allow for lots of movement and bouncing (bounce houses, trampolines, obstacle courses). But keep the number of kids participating at once limited so that they don't get overstimulated by each other. You can use a timer to start and stop turns, which adds structure and helps kids handle all the excitement more easily. Allow kids to come back for more turns as they like, but keep the structure consistent.
Water activities, ranging from splash pads to water tables. If your party has a theme, water activities can be a fun place to incorporate it (for example, islands and pirate ships in a water table, or firefighter hoses on a splash pad).
Scavenger hunts with clues to follow. Make these collaborative rather than competitive, and give kids a structure for how to work together. For example, have a clear order of who is going to read a clue and when. Identify who will answer the clue and give them the option to ask friends for help if they don't know the answer.
Craft activities. Have a model of the craft already put together and organize sets of materials individually for each child. Let kids know that they can use their materials to build the craft as shown or create their own design.
Fingerpainting. This is a huge mess, so pick a good space (like a garage or outdoors) and set up a big sheet, maybe with an outline that matches the theme of the party. Then let kids run their hands through paint to fill in the outline and add their own handprints and splatters.
Movies or short films without too much drama. Using creative individual seating can make seated activities more enjoyable for kids with sensory issues. This could be something like boxes made into "cars" for an imaginary drive-in movie, or towels kids can use to pretend they're at the beach. The novelty and physical outline will provide children who are more sensory-seeking with their own space and help them watch the movie without encroaching on their peers' space. You can also offer kids a small fidget item to go along with their designated space.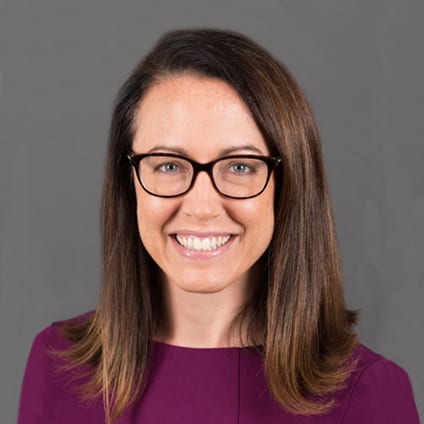 Cynthia Martin, PsyD
Dr. Cynthia Martin is the senior clinical director of the Autism Center at the Child Mind Institute. She is a …
Read Bio
Was this article helpful?