Movie critics writing about Silver Linings Playbook have had a field day with the "crazy" jokes: "Psycho-comedy." "It's crazy good." "A crazy-boy-meets-wacky-girl romance." "Crazed but uncrazy lovers." "Certifiably nuts."
This is, of course, because this romantic comedy, nominated for eight Academy Awards, is not just about cute screwball behavior (though there's plenty of that) but about real mental illness, which it approaches irreverently, but also frankly and with unusual empathy. In Silver Linings the mania and the meltdowns have a serious side, and a diagnosis.
Our hero, Pat Solitano, is a charming and volatile young man with bipolar disorder who's just been released from 8 months in a psychiatric hospital to which he was committed after beating up his wife's lover. He's practically vibrating with intensity as he returns to his parents' home, armed with new knowledge about his disorder, required visits to a therapist, and medication he's disinclined to take.
Obsessed with the delusion that he's going to win back his wife—who, by the way, has taken out a restraining order against him—he spends a lot of time running around the neighborhood to keep in shape (and, we hope, burn off some of that energy), wearing a garbage bag over his clothing to induce more sweating.
Appealing and scary
From the beginning, Pat is appealing and scary in equal measure, and when he meets his match in a sultry and seriously depressed widow named Tiffany, the result is edgy and unpredictable attraction, and, to me, it's riveting.
But this isn't a movie review, so whether or not the movie eventually veers into disappointing conventionality, or whether or not the Hollywood ending is too sweet isn't really the point. The depiction of mental illness is sharp and engaging, with immensely talented leading actors, Bradley Cooper and Jennifer Lawrence, playing flawed but terribly likeable people.
And they're surrounded by more of the same: family and friends who are odd and obsessive themselves, but also warm and forgiving and unembarrassed by eccentricity.
The support network
Part of the message of the movie is that it takes a lot of mutual support for people to be their best selves, whether or not mental illness is involved. And that if we're not afraid of mental illness, and we don't try to hide it, we can help people manage their symptoms and live up to their potential. It's when Pat realizes who his real love interest is that he is motivated to take his medication, and give up his delusions.
The movie also places Pat's struggles in an interesting context. His father, played by Robert De Niro, is a Philadelphia Eagles obsessive with full-blown rituals and a history of outbursts at games that have gotten him banned from the stadium. You find yourself thinking there's a familial element to Pat's disorder, genetic loading of some kind.
But the theme of sports rituals and superstitions helps make a bigger point, that in the broad spectrum of human behavior, the dividing line between what's considered normal and what's not can be pretty hard to discern.
Openness and acceptance
This comes into focus most forcefully in a funny scene in the parking lot at an Eagles game where even Pat's mild-mannered Indian psychiatrist is wearing face paint and getting pumped-up. When the pregame partying degenerates into mayhem, Pat, who is the one with the diagnosis, is the last guy to succumb to the frenzy.
The movie has been marketed with YouTube videos of football fans talking about their superstitions, ranging from a guy who can't wash his jersey unless his team loses to a woman who has to hold her breath before every snap. (Eagles quarterback Michael Vick, by the way, has to eat exactly three chocolate chip cookies the night before every game.)
Budweiser has made a bunch of commercials about football fan rituals that has the tag line: "It's only weird if it doesn't work." Which is, in its own way, a kind of advertisement for the openness the movie promotes. There's a recognition that mental illness is real and needs to be treated that way, with therapy and/or medication—whatever works—but the feelings and behaviors involved aren't alien to any of us.
The more we accept that, and the more we aren't ashamed or afraid, the better off we all will be.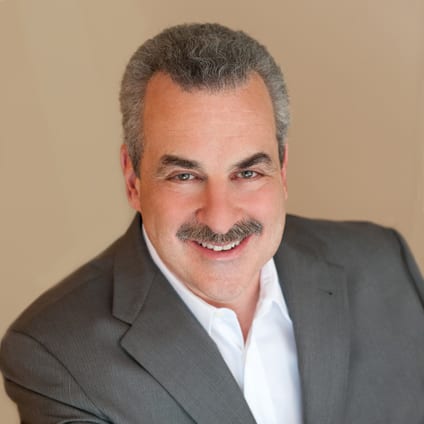 Harold S. Koplewicz, MD
Harold S. Koplewicz, MD, is the founding president and Medical Director of the Child Mind Institute. One of the nation's …
Read Bio
Was this article helpful?