Building Global Partnerships
Child Mental Health Initiative
In partnership with the Stavros Niarchos Foundation (SNF), the Child Mind Institute is launching a five-year initiative to help enhance child and adolescent mental health care capacity and strengthen the infrastructure for the prevention, assessment, and treatment of mental health struggles faced by children and adolescents in Greece.
Improving Young People's Access to Mental Health Services in Greece
Children and adolescents in Greece, like their peers around the world, face a troubling lack of access to mental health care. The Child Mental Health Initiative seeks to address this by combining local and international expertise to empower frontline professionals and enhance care.
About the Project
Under SNF's Health Initiative and its associated public-private partnership with the Greek State, the Child Mental Health Initiative (CMHI) will expand access to mental health care to meet the great needs of children and families in Greece and offer ground-up resources that will reinforce the critical work done by mental health and child protection providers across the country. Through a collaborative, interdisciplinary model between the Child Mind Institute and a network of Greek professionals specializing in child mental health and psychosocial care, the program aims to:
Access
Increase access to mental health resources and evidence-based mental health care in Greece
Capacity
Enhance capacity for delivering evidence-based mental health care for children and adolescents
Resources
Develop resources to deliver tools and care digitally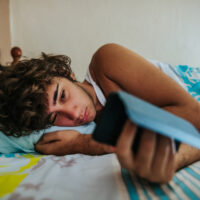 Referral Network
Establish a country-wide referral network to synchronize available resources for mental health care and support clinicians through international expertise and supervision
Mental Health Literacy and Awareness
Raise mental health literacy and awareness to combat stigma and promote social and emotional wellness for all children
Where CMHI Serves
The underlying model of the CMHI is largely flexible in its application, with the intent to serve the community through five new regional clinical hubs in Alexandroupolis, Thessaloniki, Ioannina, Athens, and Heraklion, and through the planned SNF Pediatric University Hospital in Thessaloniki.