What You'll Learn
Is there a connection between taking stimulant medication and abusing substances?
Why do adults with ADHD have higher rates of substance abuse?
Quick Read
Doctors often prescribe stimulant medications like Adderall or Ritalin for children diagnosed with ADHD. These medications can help kids focus, succeed in school, get along with family members, and control their emotions.
Some critics of ADHD medications suggest that kids who take stimulants may be more likely to abuse drugs or alcohol later in life. Some tell the stories of kids without ADHD who take stimulants as study aids and then get addicted to other drugs later in life.
However, there is no evidence that taking stimulant meds makes kids who do have ADHD more likely to abuse substances. A number of studies have found no connection between taking stimulant medication as a child with ADHD and substance abuse later in life.
That said, it's true children with ADHD are at higher risk for developing substance abuse as adults. But that higher risk is linked to ADHD itself, not treatment with stimulant medication, which doesn't either increase or reduce the risk. Substance abuse is something all parents of teenagers and young adults with ADHD should be alert to — but it's not a reason to avoid treatment.
More
It's an important issue for parents whether the use of stimulant medications like Adderall to treat ADHD in children puts those children at risk for later substance abuse.
The issue is often raised in news stories, usually focusing on abuse of the medication by kids who don't have ADHD. We read about college students using stimulants as a study aid — scoring them from other students or from doctors conned into prescribing them. We hear about some of these abusers going on to abuse other substances, sometimes to tragic ends. This is certainly something we should be concerned about, though we've seen no evidence that this leap from occasional study aid to stimulant abuse is widespread.
But does that mean that kids who do have ADHD are more likely to develop addiction if they take Ritalin or Adderall as children? The most recent research says no.
No increased risk from medication
A study done at UCLA in 2013 found that for kids with ADHD, taking stimulant medication as children neither increases nor decreases their risk of becoming addicted later. The study analyzed 15 long-term studies following thousands of children from a mean age of 8 to 20.
"We found the children were neither more likely nor less likely to develop alcohol and substance-use disorders as a result of being treated with stimulant medication," said the lead author of the study. "We found no association between the use of medication such as Ritalin and future abuse of alcohol, nicotine, marijuana and cocaine."
The study undercuts claims that treatment in childhood leads to higher risk of substance abuse, and it also undercuts a group of earlier studies, analyzed in 2003, that had concluded that treatment with medication actually lowered the risk of later substance abuse by as much as half. The new analysis didn't find that protective effect.
ADHD itself puts kids at risk for addiction
This is where it gets complicated: The fact remains that kids with ADHD are at higher risk for substance abuse than other kids. The same group of UCLA researchers two years ago concluded, based on another big analysis of a group of studies, that adolescents and young adults with ADHD are two to three times more likely to develop serious alcohol or drug abuse than other kids. But the new study shows that the risk is linked to the disorder, not to the treatment. Substance abuse is something all parents of teenagers and young adults with ADHD should be especially alert to — but it's not a reason to avoid treatment.
"For parents whose major concern about Ritalin and Adderall is about the future risk for substance abuse, this study may be helpful to them," says Steve S. Lee, senior author of the study, a psychology professor at UCLA.
And let's not forget that there is solid evidence that ADHD meds can be lifesavers for kids struggling with severe ADHD symptoms, and their families. Not all kids and not all families, of course. We agree completely with those who argue that Ritalin and Adderall shouldn't be a cheap substitute for lousy schools or a performance steroid for college kids.
But the problem of sloppy diagnosis does not justify the sloppy suggestion that a child who is given a prescription to treat seriously impairing ADHD is placed at extra risk of substance abuse.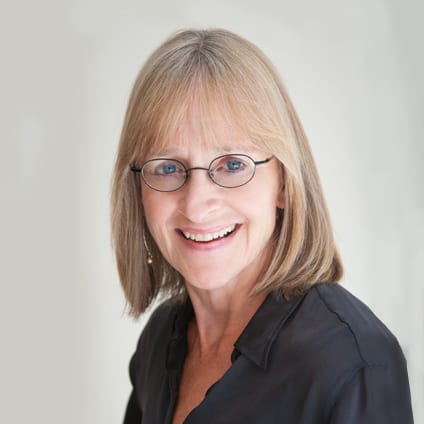 Caroline Miller
Caroline Miller is the editorial director of the Child Mind Institute. She is a veteran magazine, newspaper and website editor …
Read Bio
Was this article helpful?