What Are Nonstimulant Medications for ADHD?
A look at how they work and when they are recommended for kids with ADHD
Clinical Expert: Sarper Taskiran, MD
What You'll Learn
What are nonstimulant medications for ADHD?
When are nonstimulant medications recommended for kids with ADHD?
What are the most commonly prescribed nonstimulant medications for ADHD?
Quick Read
The medications most often prescribed for kids with ADHD are stimulants like Ritalin and Adderall. They're the most effective for reducing symptoms of ADHD. But for some kids medications called nonstimulants are recommended.
Stimulant medications boost signaling between nerves and regions in the brain, which enables kids to concentrate more easily and control impulsivity. Because stimulant medications contain either methylphenidate or amphetamine, they can be crushed or snorted as a recreational drug. As a result, these medications are a controlled substance. Prescriptions are strictly regulated by the USDA to make it harder for them to be abused or sold.
Nonstimulants work in different ways to achieve the same effect. They're not as powerful as stimulants but they have the advantage that they are not controlled substances. They are recommended for the 15-30 percent of kids who don't respond to stimulant medications. They can be given to kids who had such bad side effects that they can't tolerate stimulants. They are also combined with stimulants to get the best results for some kids. And they may be appropriate for teenagers who have a history of drug abuse.
Check out the full article for a detailed look at the most common nonstimulant medications — Atomoxetine (Strattera), Clonidine (Catapres, Kapvay) and Guanfacine (Tenex, Intuniv)— as well as the newest one, Viloxazine (Qelbree).
More
For children with ADHD, the first line (or most recommended) treatment is usually stimulant medication. And with good reason. Stimulant-based medications (Ritalin, Concerta, Adderall, Vyvanse, etc.) have been studied for more than five decades. And there is clear evidence that they are the most effective in helping kids concentrate and rein in impulsivity.
But stimulant medications aren't always the right choice. There are a number of reasons why doctors might recommend — or parents might request — a nonstimulant medication instead of (or in addition to) more traditional treatments.
Here we look at what nonstimulant medications are, when they might be a good choice, and the pros and cons of each.
What is a nonstimulant medication?
For starters, they're not stimulants. Stimulant medications for ADHD work by boosting communication between nerves in the brain. They do that by making available more brain chemicals called neurotransmitters — in this case dopamine and norepinephrine. They stimulate the prefrontal cortex — the area of the brain that regulates thought, behavior and emotion — and enhance its communication with other areas. That helps children focus their attention and reduces hyperactivity and impulsiveness.
All stimulant medications contain either methylphenidate or amphetamine. Because these substances have potential for abuse, stimulant medications are controlled substances. Their dosage, distribution and usage are carefully regulated by the USDA in an effort to keep them from being used as a recreational drug.
Nonstimulant medications do not include methylphenidate or amphetamine. They use different active ingredients that have similar effects on the symptoms of ADHD, though they're not as effective as stimulants. Since non-stimulant medications don't have potential for abuse — they can't be used as a recreational drug — they are not controlled substances.
When are non-stimulant medications recommended for ADHD?
There are several reasons why a doctor might recommend a nonstimulant medication for ADHD.
Stimulant medications didn't work. Stimulants aren't a one-size-fits-all solution. Some children with ADHD who try stimulant medications don't see a reduction in symptoms. Sarper Taskiran, MD, a child and adolescent psychiatrist at the Child Mind Institute, estimates that 70 percent of children respond to methylphenidate medications, and that goes up to 85 percent for amphetamine medications.
Stimulant medications had intolerable side effects. For many children the side effects of stimulant meds can be alleviated by adjusting the dose, timing or the formulation of the medication. But for some, problems with appetite, sleep, tics or flattened mood are severe or persistent enough to make it necessary to find alternate treatment options. Young adults in particular may experience more severe side effects with stimulants, Dr. Taskiran notes, and may be candidates for nonstimulant choices.
A child with ADHD might have another disorder as well. It's common for kids with ADHD to also have another disorder, such as anxiety or Tourette's. If stimulant medications have a negative effect on those symptoms, a nonstimulant medication may be an appropriate choice.
A child can benefit by adding a nonstimulant medication. For some kids, the combination of nonstimulant medications with regular stimulants can help. For example, Dr. Taskiran explains, if a child is having trouble getting ready for school in the morning, before their stimulant medication kicks in, a nonstimulant taken the night before can help increase focus and reduce irritability. Or if a child can't tolerate the side effects of a high enough dose of a stimulant medication to be effective, a lower dose combined with a nonstimulant can have the desired effect.
Stimulants could be risky for a teenager with substance-use problems or a history of drug use. Because nonstimulant medications don't have the potential for abuse they are sometimes chosen for teenagers who have substance use issues.
What are the kinds of nonstimulant medications for ADHD?
Nonstimulant medications fit into two different categories based on how they affect the brain: norepinephrine modulators and alpha agonists. Both types have been approved by the FDA for treating children with ADHD. The most commonly used nonstimulant medication, Atomoxetine (Strattera), is a norepinephrine modulator, as is a new medication called Viloxazine (Qelbree). The other two commonly used nonstimulant medications for ADHD,Clonidine (Catapres, Kapvay) and Guanfacine (Tenex, Intuniv) are alpha agonists.
Dr. Taskiran notes that blood pressure should be monitored in kids who take either of these types of medication. Atomoxetine and Viloxazine increase blood pressure and heart rate. And Clonidine and Guanfacine lower blood pressure.
Atomoxetine (Strattera)
Atomoxetine (Strattera) is the first nonstimulant medication approved by the FDA for children with ADHD, in 2003, and the most commonly prescribed. Atomoxetine works by boosting the amount of a neurotransmitter in the brain called norepinephrine. That facilitates better signaling between nerves and areas of the brain. It does that by blocking a mechanism that removes norepinephrine. Drugs that work in this way are called SNRIs, which stands for selective norepinephrine reuptake inhibitors.
In dozens of controlled studies, Atomoxetine has been found to reduce ADHD symptoms in children who did not respond to stimulant medication, or for whom stimulant side effects were not tolerable. It has been shown to be helpful in all subtypes of ADHD. It's estimated to be effective in about half of children who try it, compared to 70-85 percent who respond to stimulant medication, depending on the type.
Unlike stimulant medication, which is immediately effective, Atomoxetine takes up to six weeks before it reaches its maximum effectiveness. And unlike stimulants, which usually work up to 12 hours a day, Atomoxetine works around the clock.
For kids with ADHD who also have anxiety or tics, Atomoxetine has been shown to reduce the anxiety or tics as well as the ADHD symptoms.
Side effects of Atomoxetine, which are reported to be mostly short-term, include:
Fatigue
Insomnia
Stomachaches
Headaches
Nausea/vomiting
Appetite suppression/weight loss
Experts recommend that children be started at a low dose, before working up to full strength, to avoid initial tiredness. Taking it with meals can minimize nausea and stomach aches.
Atomoxetine carries a warning that it can, in rare instances, increase suicidal thoughts in the first few weeks of treatment. But this side effect is so rare that Atomoxetine is considered a safe medication.
Viloxazine (Qelbree) is a new medication, FDA-approved in April 2021 for treatment of kids with ADHD 6 to 17 years old. Like Atomoxetine, it is a norepinephrine reuptake inhibitor, which modulates the level of norepinephrine in the brain by blocking its removal.
Viloxazine has not been compared head-to-head either with stimulants or with atomoxetine, so it's too early to compare effectiveness, Dr. Taskiran notes. Preliminary data suggests that it may take effect sooner than Atomoxetine, beginning at 2–4 weeks, which could be an advantage. But that, too, remains to be established through further research.
Clonidine (Catapres, Kapvay) and Guanfacine (Tenex, Intuniv)
The other two commonly used nonstimulant medications for ADHDare Clonidine (Catapres, Kapvay) and Guanfacine (Tenex, Intuniv). They're called alpha agonists These medications were originally developed to lower high blood pressure in adults (a class of drugs called hypertensives). But they were reclassified as what is called alpha agonists because they stimulate specific receptors in the brain to trigger the release of the neurotransmitter norepinephrine.
These medications have been shown to improve concentration and reduce hyperactivity and impulsivity. It's estimated that between 55 and 60 percent of kids who try an alpha agonist medication find it helpful. It takes 2 to 4 weeks to see maximum benefit from these medications.
Clonidine and Guanfacine are also used to help children with tics, aggression and sleep problems.
Both are available in short- and long-acting forms.
Intuniv is a long-acting form of Guanfacine, and Tenex is the short-acting.
Kapvay is the extended-release form of Clonidine, and Catapres is the immediate-release form.
The most common side effects of Clonidine and Guanfacine are:
The most common issue with these medications is sleepiness, particularly when children start taking them. For many the fatigue diminishes as they continue. But Clonidine is more sedating than Guanfacine, Dr. Taskiran notes, so fewer children can tolerate it. Clonidine also comes in the form of a patch.
This article was last reviewed or updated on November 18, 2021.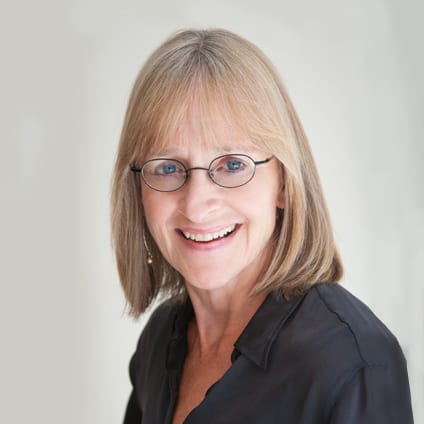 Caroline Miller
Caroline Miller is the editorial director of the Child Mind Institute. She is a veteran magazine, newspaper and website editor …
Read Bio
Was this article helpful?