What You'll Learn
How do I know if my child is ready for a phone?
How can I use parental controls to keep my child safe?
What kind of rules should go along with getting a phone?
Quick Read
By the time they're in middle school, kids are often begging their parents for a phone. But how do you know when your child is ready to handle the responsibility? And what is safe for them to be able to do on that phone?
You may want your fourth grader to have a phone to be in touch with you and their friends, but most parents don't want their late elementary or early middle school kids diving into the internet and social media apps.
Whether your child is ready for a phone depends not just on their age but how mature they are. Do they lose things often? Are they likely to say or do things they will regret? How sensitive to criticism are they? Do they respond well to limits on screen time?
Kids with ADHD are especially vulnerable to getting sucked into things that are constantly stimulating, like social media and games. And they're more likely to be impulsive and post things they shouldn't. Parents may want to wait longer, or consider their options when giving a phone to their child with ADHD.
Fortunately smartphones now offer parental controls that enable you to set limits on screen time, as well as the apps, TV shows and movies, and internet sites your kids are allowed to access. There are also tools like Bark and Screen Time that allow you to monitor and limit screen time on your kid's phone.
If you think your kid is ready to handle a smartphone, it's important that they understand you are still in charge. Parents need to know their kid's password, establish clear rules, and explain what will happen if those rules aren't followed. Having everyone on the same page will make giving your child a phone much easier.
More
By the time they're toddlers, most children are excited about phones. They know how to play games, watch videos, take pictures, and Facetime their grandparents. In idle moments they beg for — or grab for — mom or dad's phone.
But when are kids old enough – and responsible enough – to have their own phone? And what should they be able to do with it?
"The question has flipped from when to get your kid a phone, to how do you make it so the introduction of the phone is in line with their developmental stage?" explains Dave Anderson, PhD, a clinical psychologist at the Child Mind Institute. "It may be helpful for a fourth grader to have a phone to be in touch with you when they need to be picked up or are on a sleepover, but most parents don't want their late elementary or early middle school kids diving into the internet and social media apps."
Pressure on parents
By the time kids are in middle school, the pressure from kids can be intense, and parents worry that their child will feel isolated if other kids have phones and they don't. According to Common Sense Media, 42 percent of kids have a phone by age 10. By age 12, it's 71 percent. By 14, it's 91 percent.
Max Stossel, the founder and CEO of Social Awakening, a group that promotes healthy use of technology and social media, recommends that parents hold the line on giving kids smartphones until at least eighth grade. A parent group called Wait Until 8th aims to help parents in a school community band together by taking a pledge that they won't give their kids smartphones until they're reached eighth grade. The parents who sign this pledge are put in touch with one another for support.
One strategy to avoid the risky and addictive features of smart phones, Stossel notes, is to start kids off on a phone that can't be used for social media, gaming, or surfing the web. A Gabb Phone, for instance, can be used for calling and texting. It also has a camera, calendar, FM radio, and GPS, so it enables you to monitor where your child is. But there is no app store, picture messages or group texts.
Parental controls
Smartphones themselves also offer parents the ability to use the phone's controls to set limits. "This is where cell phone companies have matured in the past couple years," notes Dr. Anderson. "Parents can set safeguards on what apps can be downloaded onto the phone."
Smartphones allow you to limit not only apps kids have access to, but the types of movies and TV shows they can watch. And you can set time limits on things like gaming, entertainment, and social media, and keep tabs on what they're doing during screen time. (For details on how to set limits on smart phones, check out this piece in Consumer Reports.)
The most potentially dangerous elements of this are social media and the unfiltered internet. Stossel recalls a colleague who when speaking to groups of students, would ask for a volunteer to come up and show the class how to get around a school's firewall. Each time a student would do so easily, explaining which apps to use to reach blocked websites.
"So the kids are always going to be a step ahead of their parents," Stossel adds. "And trying to monitor everything they have access to can be a full-time job."
He recommends the parental control tool Bark, which monitors a child's activity on social networks, YouTube, email and text messages. It filters for signs of harmful content, including sexual material, threats of violence, depression, suicidal ideation, and bullying. Parents get email and text alerts if there is something concerning in the child's online activity. It can also be used to limit screen time and to block individual websites.
Screen Time is another tool that allows you to set time limits on daily screen time, block out periods when screens are not to be used, and includes categories of sites and individual URLS.
It's not just about age
Jerry Bubrick, PhD, a clinical psychologist at the Child Mind Institute, says he is often asked what's the right age to give a kid a phone. "I tell parents that it's not so much about a particular age as it is about a kid's social awareness and understanding of what the technology means," Dr. Bubrick explains. When you're considering whether to get a phone, and how much kids should be allowed to do on it, he recommends considering these issues:
How often does your child lose things, especially expensive things? If you tell them something is extra important, do they take special care of it, or leave it on the bus after a few days?
How well does your child handle money? Will they be in the middle of a game and impulsively buy more lives without considering their cost?
How savvy is your child about technology? Do they truly understand that future college admissions staff, employers, and colleagues could conceivably see anything they post now?
How well does your child do with limits to screen time? If they are constantly glued to the computer or game console, they will probably have difficulty putting down the phone as well.
Cell phones and ADHD
The constant stimulation cell phones can provide can be especially distracting for kids with ADHD. "Phones are made to be as reinforcing as possible," explains Dr. Anderson. "If you're not getting an email, you're getting a social media update, or you're checking a news feed, or you're checking a sports score."
Children with ADHD find it more difficult to resist all that stimulation, and to stay tuned in to activities that are less reinforcing but more important, like homework or dinner table conversation.
Their impulsivity could also make them more likely to post or send something they may regret later on. In a world where everything you create is recorded in cyberspace, they are at risk for making long-lasting mistakes.
If you're ready to take the plunge
If you're getting your child a phone, experts recommend setting clear guidelines in a conversation before they receive the device. Here are some sample rules that parents can apply to their kids' cell phone use:
Agree on limits to how much money is available to cover the data plan and any game or app expenses.
Get them a good case, and determine what the consequences will be if the phone is lost or broken. Will it be replaced? And, if so, who will pay for it?
Specify times of the day when using the phone is not allowed, such as late at night or during family activities.
When your kids start using social media sites, monitor them and make them aware that you are doing so.
While you may choose to enforce different rules, make sure they are clear from the very beginning, the experts say, and establish consequences if these guidelines are not followed.
"You're training your kids to make good decisions over time," explains Dr. Bubrick, "so that eventually, when they leave you, you can trust that they will make those good decisions on their own."
This article was last reviewed or updated on September 30, 2022.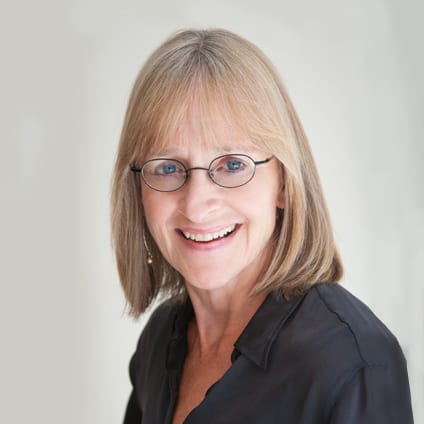 Caroline Miller
Caroline Miller is the editorial director of the Child Mind Institute. She is a veteran magazine, newspaper and website editor …
Read Bio
Was this article helpful?